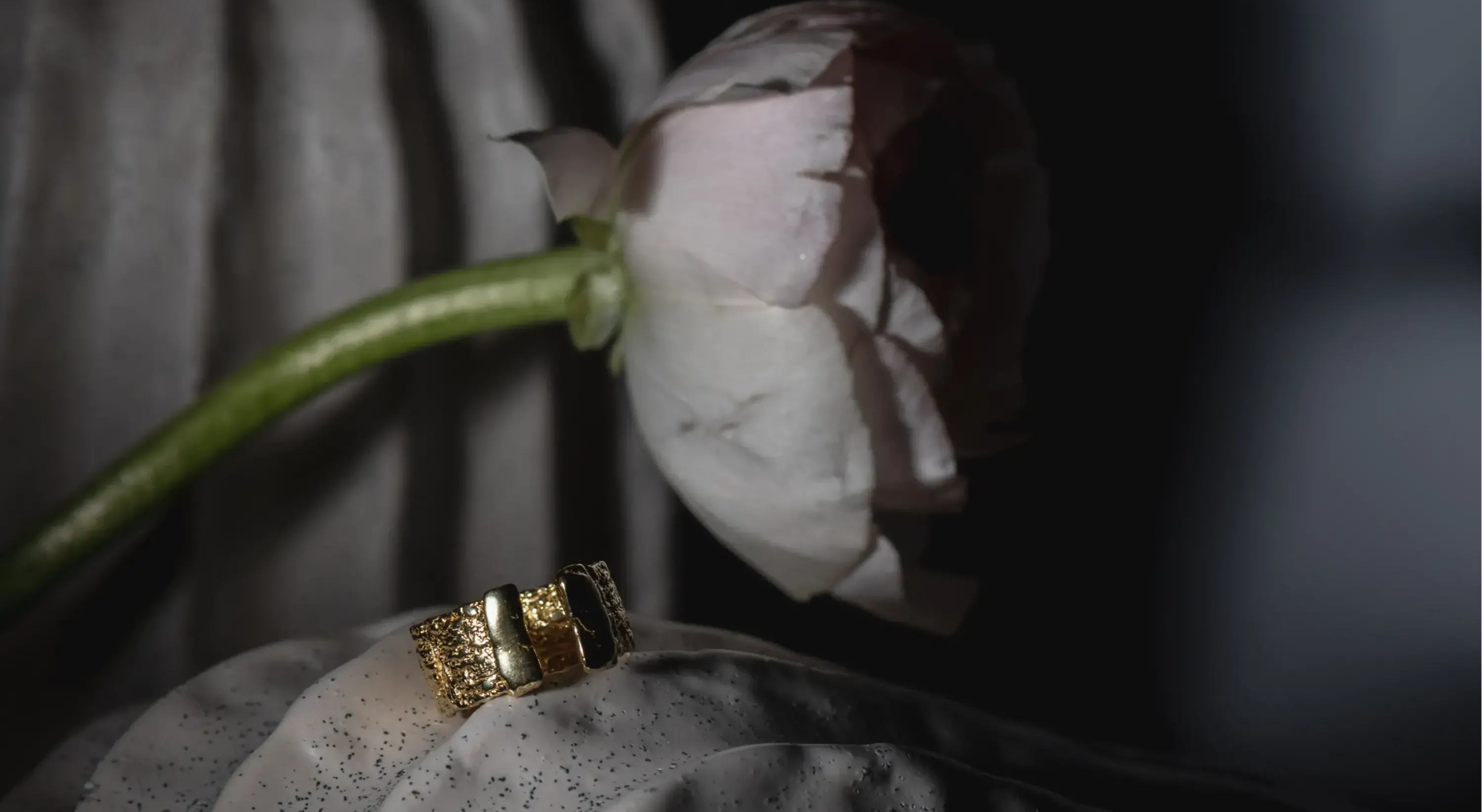 ---
YSSO IS DERIVED FROM THE WORD GOLD IN GREEK - AND AIMS TO CREATE WEARABLE AND AT THE SAME TIME TIMELESS PIECES OF JEWELLERY THAT ACT AS A SOURCE OF INSPIRATION THAT ONE CAN MORPH INTO ANYTHING THEY IMAGINE THEMSELVES TO BE. YSSO AS A WORD HAS NO FORMAL MEANING, IT IS LIKE A BLANK CANVAS, WHICH GIVE S WAY TO EACH WOMAN MAKING IT UNIQUELY HERS.
Stalo first started designing jewellery in France, secretly scribbling whilst in Archaeology and History of Art lectures at university. She went on to work as an archaeologist in Greece, leading excavations all across the country. Later in life, Stalo rediscovered those first scribbles of jewellery design hidden among her History of Art lecture notes. And now, after years studying ancient artefacts, she brings a new perspective to jewellery design, steeped in the richness of Greek culture and mythology.
Her daughter, Alexia, started her career on a slightly different path. Moving from Athens to London, she worked for three years as a corporate lawyer in the City of London. Unsurprisingly though, Alexia had inherited from her mother a passion for art, design, painting and photography. Gradually, it became obvious to Alexia that she wasn't finding enough room for expression as a corporate lawyer.
Gradually, Stalo introduced Alexia to jewellery design. Unconventional jewellery became, for Alexia, a way to add a touch of personality and creativity to her work 'uniform'. Alexia took the decision to quit her corporate job and set out to learn jewellery design from her mother.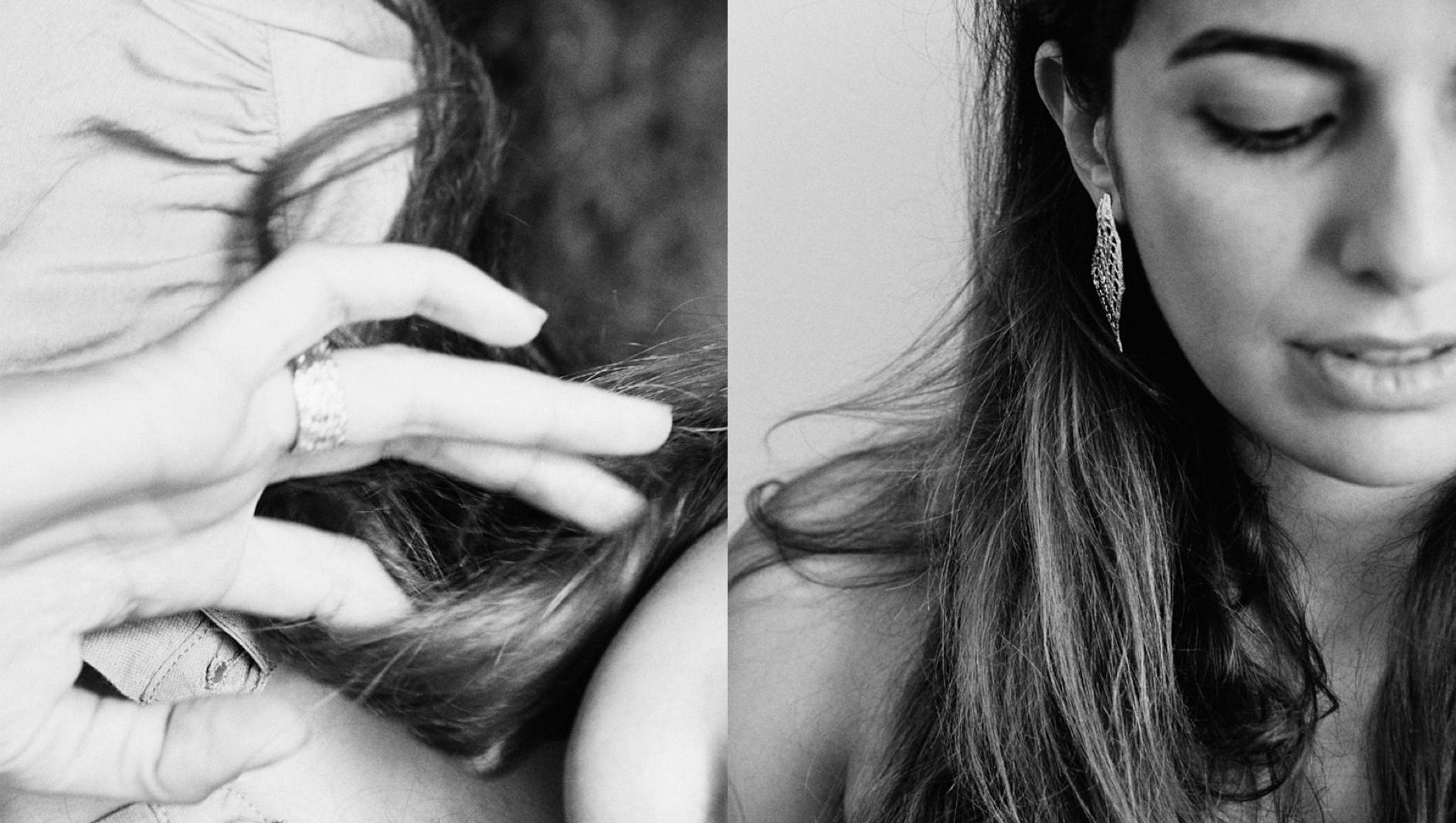 ---
OUR PROCESS - YSSO WANTS TO KEEP THE ARTISANAL GREEK CRAFTSMANSHIP ALIVE AND CELEBRATE IT. OUR BRAND IS PROUDLY CRATED BY WORKSHOPS IN ATHENS, GREECE. WE WORK EXCLUSIVELY WITH ARTISANS WHO USE TRADITIONAL JEWELLERY MAKING TECHNIQUES.
Our pieces are imperfect and unique by design, celebrating authenticity and individuality. These slight variations between each piece form part of the story behind each piece.
We create collections of diverse, unique and elegant jewellery designs, which are inspired by the modern woman.
The experience of changing career was fundamental to Alexia, because she found that it can be really difficult to find the power to change your life, intuitively create or express your original self. In the spirit of empowering women to pursue their own path, and not to settle, she set out to create YSSO as a reminder that you can achieve anything that you want, and become whomever you want to become.
We aim to create designs that ignite inspiration to imagine yourself as whomever you want to be, and to dress up, have fun, and express themselves with confidence. We are motivated by the world around us in creating heritage designs, which are at the same time modern and wearable, steeped into history, art and archeology. Ysso is the actual representation of the multicultural and multifaceted society which we live in. Created and designed by mother and daughter, YSSO embodies a versatile and bold concept, and our collections are aimed at the lovers of design who are, like us, driven by the love of creativity and inspiration.
---